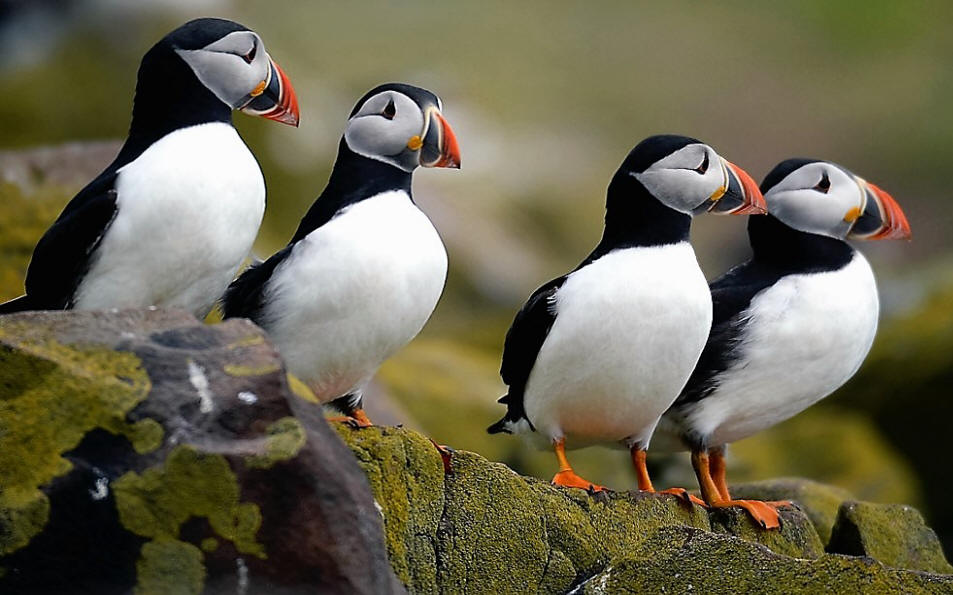 These are privately owned islands. Day visitors to the Greater Saltee are kindly requested to respect the following rules
and safety issues:

* Please pay careful attention to the cliff areas as the ground
is unsteady and may give way.

* Please remember you are in a remote location and help might be slow.

* No camping is allowed on the islands at anytime. The lighting of fires is
strictly forbidden.

* Please take with you any rubbish you might have as rare birds and
rabbits could be harmed.

* The use of DRONES is strictly forbidden as it is intrusive and a danger to the birds.

* Dogs are not allowed on the Islands for obvious reasons.

PERMISSION WILL NOT BE GIVEN FOR OVERNIGHT STAYS AT ANY TIME. NO EXCEPTIONS WILL
BE MADE. PLEASE DO NOT ASK.

Permission cannot be granted for tourists to visit the Little Saltee due to the dangerous landing conditions.

Family in Residence:

The family is in residence when the flag is flying. Please afford them privacy and do not approach the house.

Please follow all directional signs i.e. To Throne, To Boat, Private No Entry etc.

Day visitors are allowed on the Great Saltee between 11:30 a.m. and 4:30 p.m. only. Arranged trips from Kilmore Quay are approved within these hours. Any visitors landing a boat outside of these hours will be asked to leave.

The Saltee Islands are both rare and beautiful. All are welcome to see and enjoy. Please respect the above requests and leave the Great Saltee as you found it.